Services Offered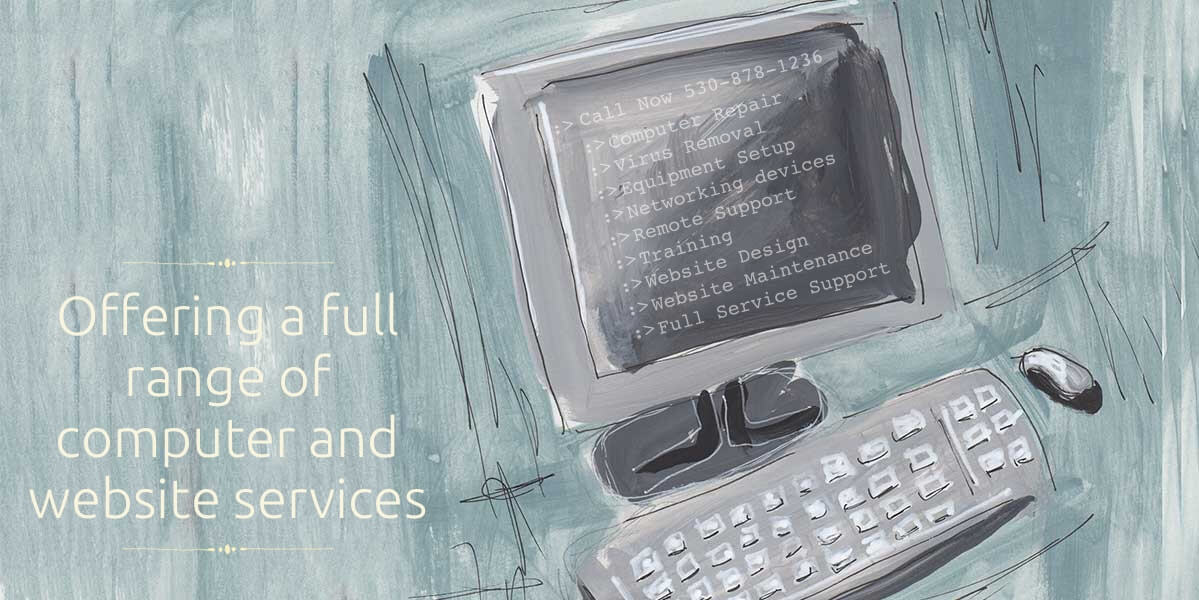 Computer Repair and Support Services
If we can't find a solution, there is no charge!

Repair & Troubleshooting
Computer Shoppe provides repair and software support and troubleshooting for all brands of laptop and desktop computers such as Dell, HP, Apple, etc. Whether its faulty hardware, software problems, network issues, Internet connection problems, configuring email, email problems, or just an upgrade, we can help. We can provide service at your business or home, or work with you remotely.

Remote Support
Are you seeking assistance for your computer-related issues and prefer the convenience of remote support through phone or computer? Even if you are not local to our area, we can assist you with your computer issues with our remote support services.
Pricing
Hourly Rate $85
Service call minimum charges: Remote Work - $45, Onsite - $75
$30 travel fee for on-site computer service
No solution, no charge

Virus Removal
Malware and viruses can cause many different symptoms in your computer ranging from poor performance to strange popups or website redirects. Many times there are no outward signs of an infection because some are meant to be undetected. We can help remove these malicious applications and provide training to help you avoid virus and other computer issues.

Equipment & Network
We provide new or existing computer setup, printers, routers, and home or small business networking. Whether you require assistance in configuring your home/business office network or troubleshooting any networking issues, we're here to help.

Computer Training
If you require assistance with software programs, iPad or tablet usage, or general computer help, we are here to provide our expertise. Our goal is to simplify technology for you, ensuring that you can navigate your devices and systems with ease. Let us help you make your technology experience less confusing and more enjoyable.