Services Offered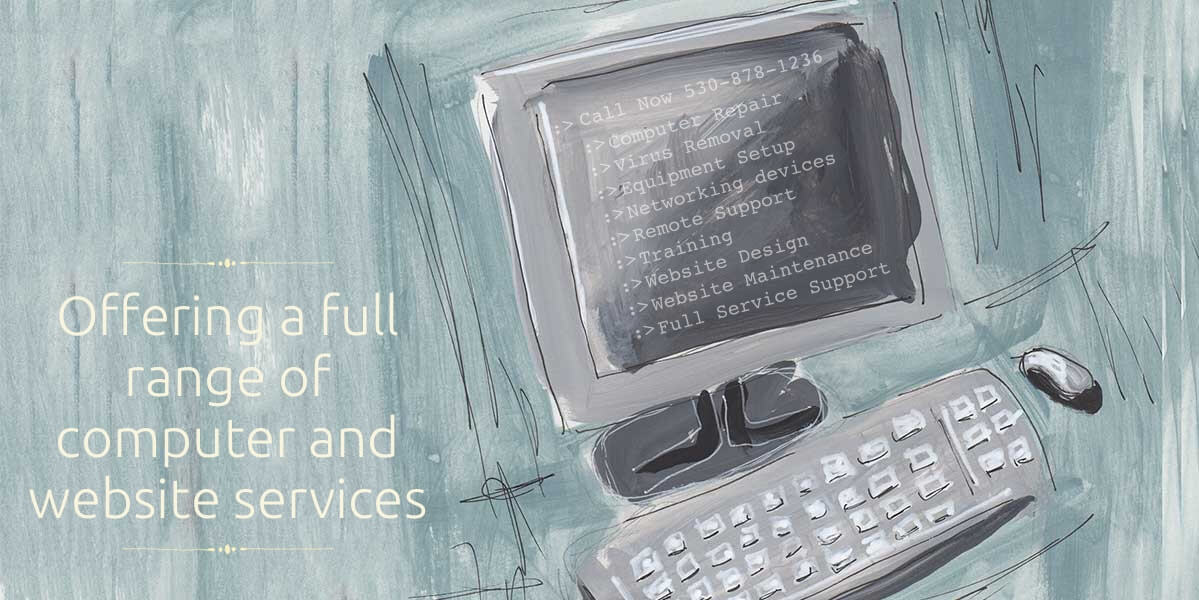 Computer Repair and Support Services
If we can't fix it, there is no charge!

Repair & Troubleshooting
Computer Shoppe provides repair and software support and troubleshooting for all brands of laptop and desktop computers such as Dell, HP, Apple, etc. Whether it's faulty hardware, software problems, network issues, Internet connection problems, configuring email, email problems, or just an upgrade, we can help. We can provide service at your business or home, work with you remotely, and provide free pickup and delivery.

Remote Support
Do you need help with something on your computer and want the convenience of getting help over the phone or computer? Or maybe you don't live close by. Remote support may be just what you need to help you with your computer problems.

Virus Removal
Malware and viruses can cause many different symptoms in your computer ranging from poor performance to strange popups or website redirects. Many times there are no outward signs of an infection because some are meant to be undetected. We can help remove these malicious applications and provide training to keep your computer running well.

Equipment & Network
Computer Shoppe can help with new or existing computer setup. We can setup your printers, routers and we provide networking troubleshooting and setup.

Computer Training
Do you need help with one of your software programs, iPad or tablet or general computer help? Maybe you need help with your website or have questions about your website. We can help make your technology less confusing.

Websites & Programming
Whether you need a new website or help with your current website, we can help. We can work with you to create your business website that showcases your products or services, is search engine friendly, and looks good on desktop, laptop or mobile device. We provide full service website design and website maintenance. Fill out the our website questionnaire and we will provide you a quote for services.